Styrofoam Insulation is placed in between the long beams and keel upright where ever possible for added buoyancy.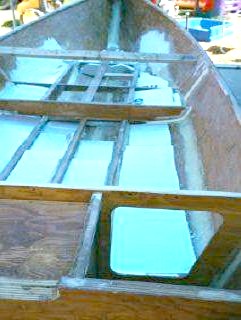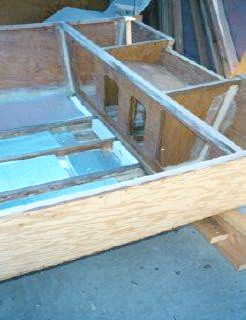 The sole is cut out and fitted into place by embedding the underside edges in resin putty.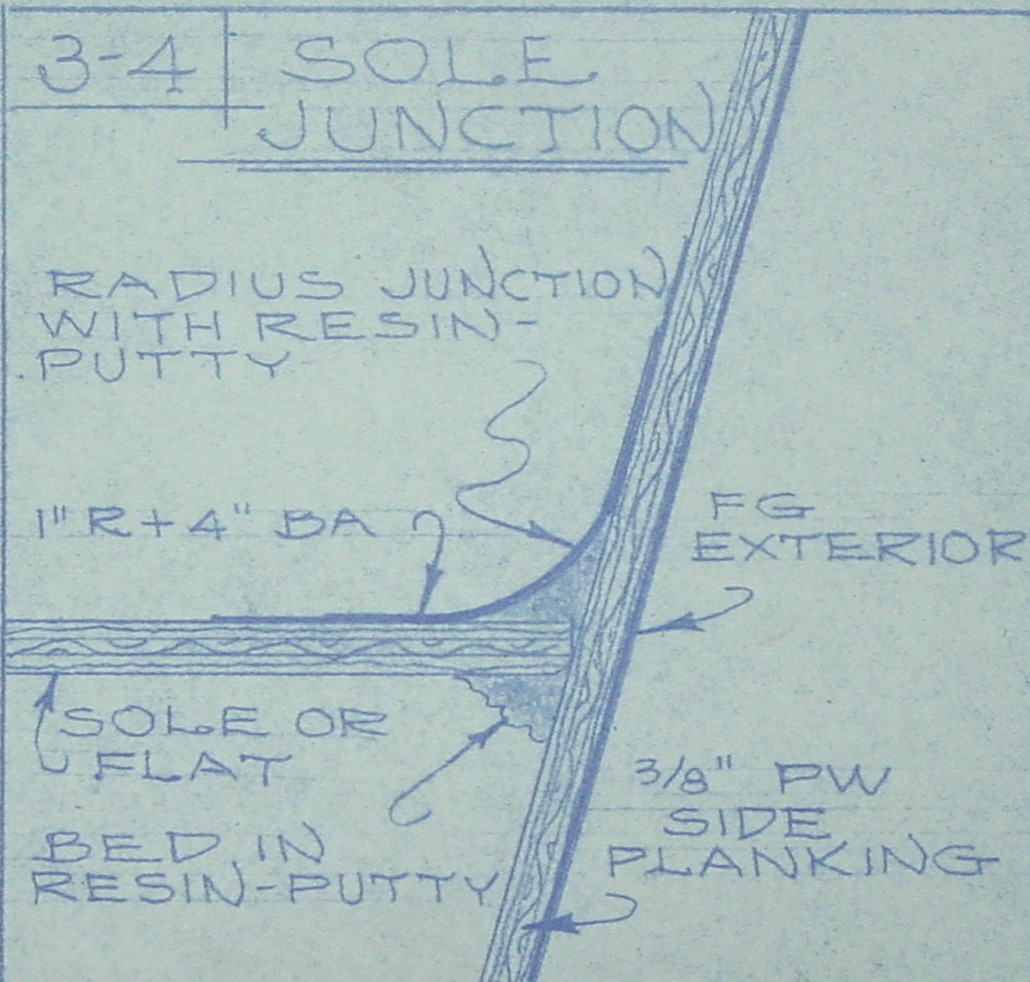 After it cures, all of the seams and edges are fiber glassed.
The forward and aft knees (the vertical members supporting the decks) are fiber glassed into place and the front, side, and aft decking is installed.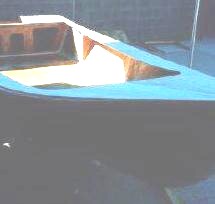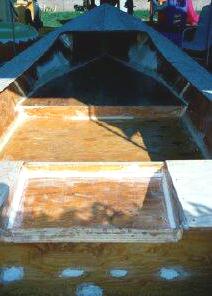 (If you haven't noticed, I'm not a great photographer)