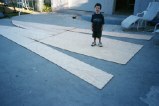 My Little Helper


I had a little bit of a hard time finding the marine grade plywood that was specified but finally on 7/16/01 I began cutting the plywood that would become the hull.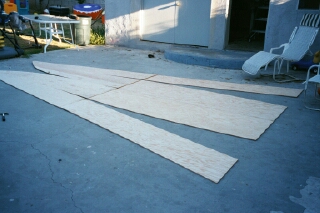 After the first six pieces were cut out the bottom and side butt blocks were installed making two large "half's".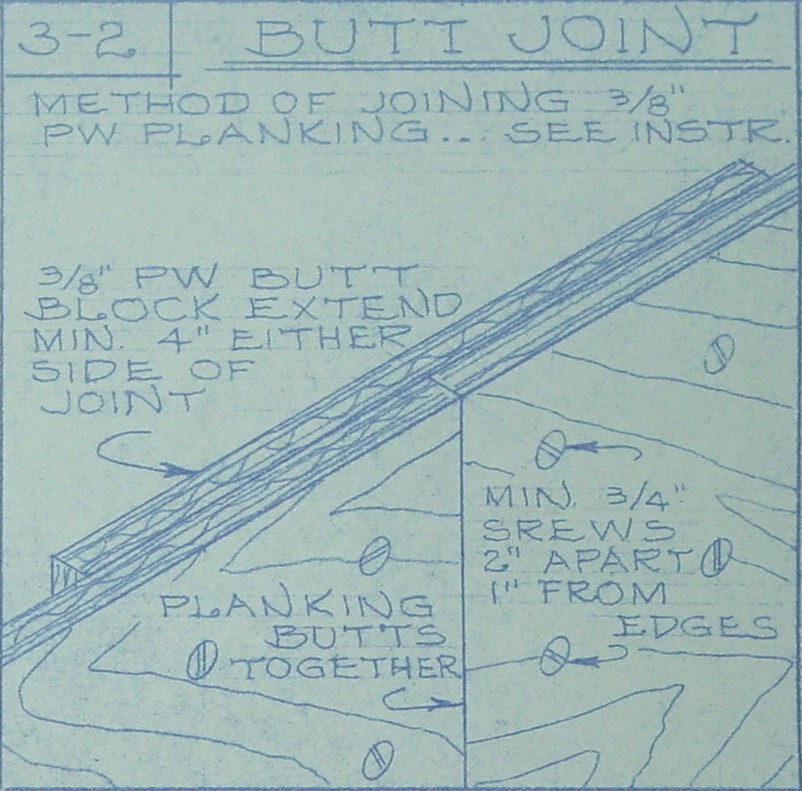 The temporary form is installed.
The two half's are then stitched together using # 14 copper wire.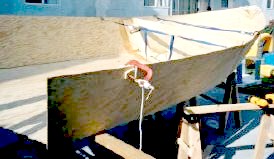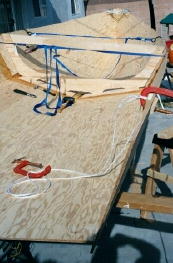 The sides are compressed together by ropes and straps allowing for the bow to come together.