I made the bullwork 6" larger than the plans call for. I increased it to make the added cabin height look proportionate. I think that this will also help in the ocean.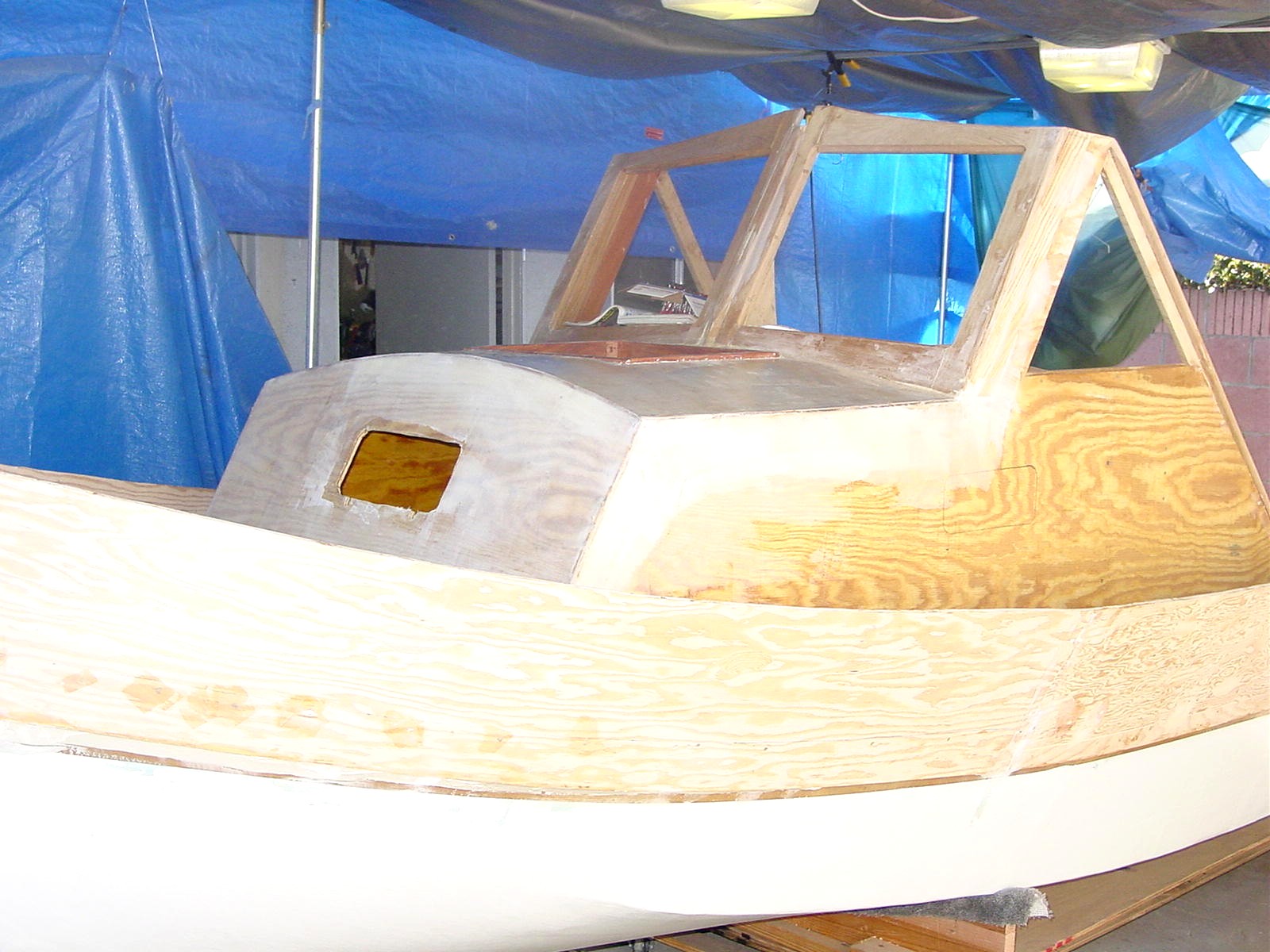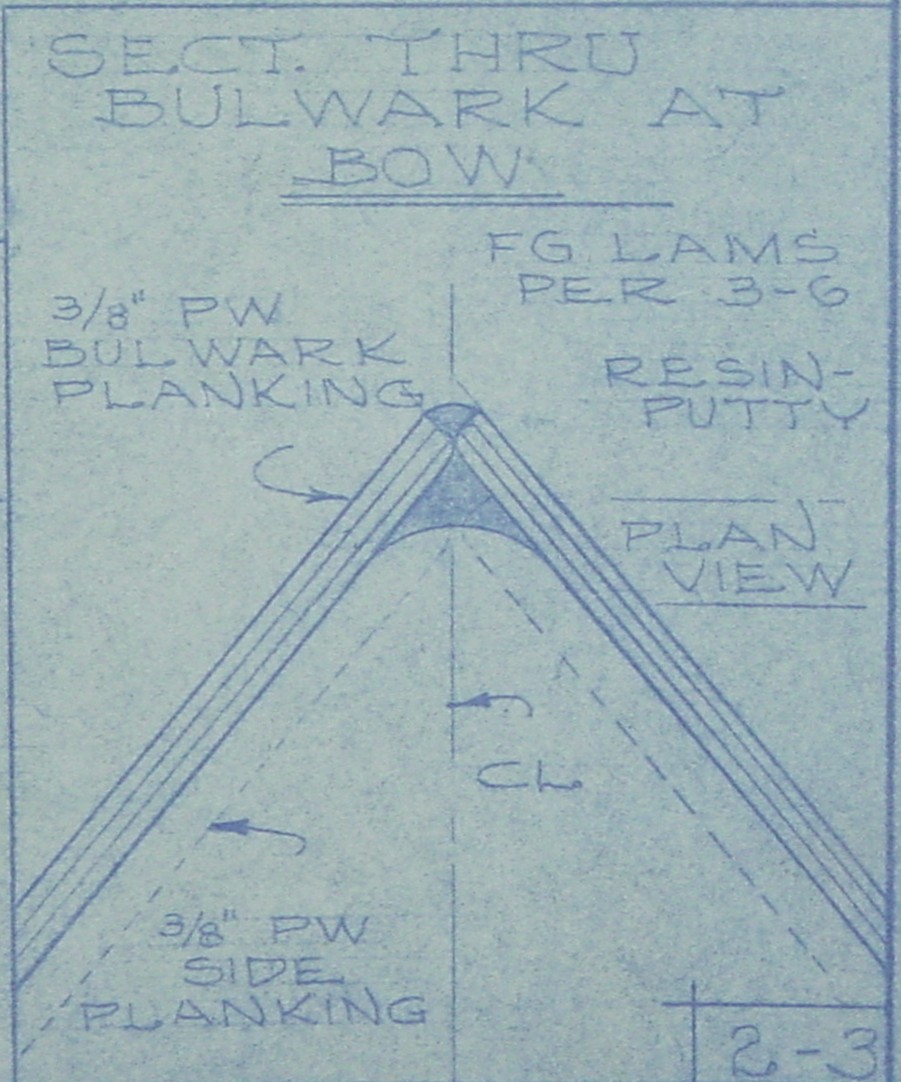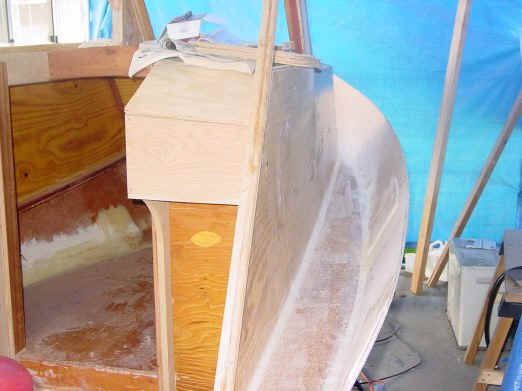 Side View With Rub Rails Installed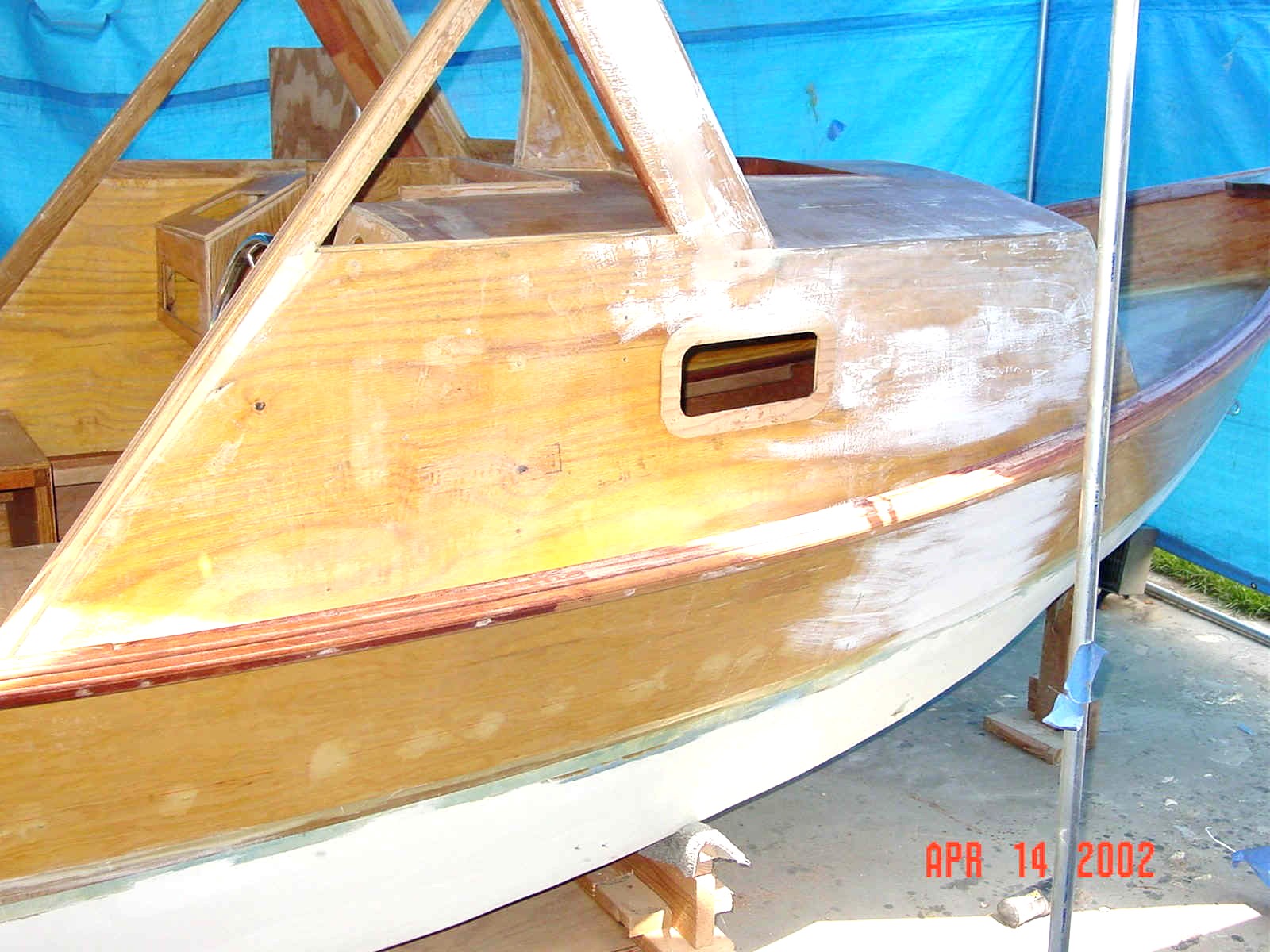 It is now April 15, 2002. Tax Day. I am getting closer to my goal of launching the boat the weekend after Memorial Day. (June 1, 2002) It will be close. I have started looking for a motor and trailer.
I put on a few test spots of primer to see how bad it really is . I have a lot sanding to do. Sanding sucks!!
The First Topside Primer Coat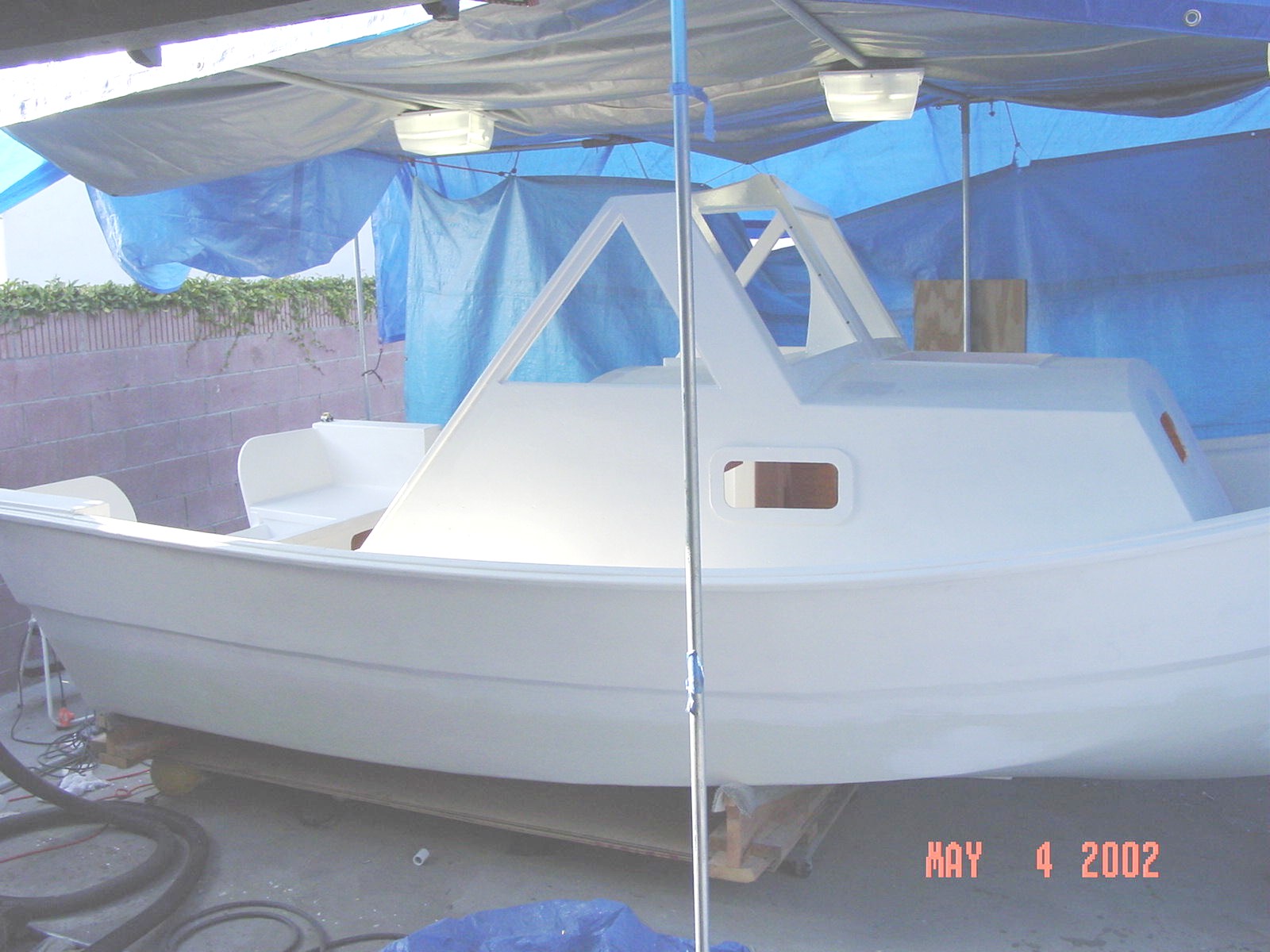 I have also started painting the areas that I need to work on so that I can start installing all of the electrical and gauges. I will leave the bulk of the painting to my friend John.
FOR MORE PAINTING PICTURES CLICK HERE