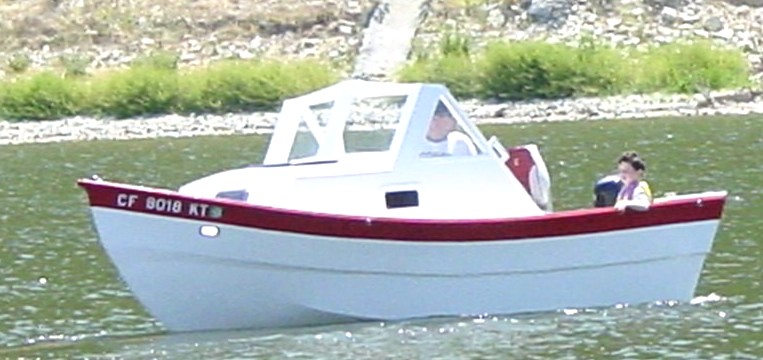 I was looking for a project that both my kids and I would enjoy working on in the afternoons, after work, and on the weekends. Something that, once finished, we could enjoy the fruits of our work.
I had no idea what that project would be. I was thinking about possibly the restoration of an old car or truck or possibly restoring a camper.
I first decided to build a boat when I was visiting the Hoover Dam. There was a boat on display that they had used to locate the site at which the dam was to be built. I saw how it was constructed because the waterproofing had worn off and the bare wood was exposed. I was surprised at how simply the boat was constructed. It was at this point that I decided to build a boat. I had never owned a boat and had only been out on the water a few times with friends in High School. I was definitely in for a challenging learning experience.